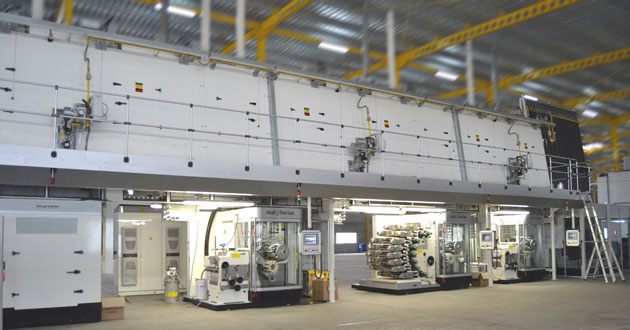 Company Profile
Established in 1971, PT. New Red & White Manufactory started producing aluminium collapsible tube. In 1979 we became the first manufacturer of aluminium monobloc aerosol cans in Indonesia. PT. New Red & White currently supplies aluminium collapsible tube, aluminium monobloc aerosol cans, aluminium bottles and aluminium rigid cans both locally and internationally. Our customers include Loreal, Unilever Indonesia, Bayer and Mandom Corporation. We are still actively expanding and looking to venture into new markets in the near future.
Our History
1971 PT New Red & White Manufactory started with producing collapsible aluminium tube
1979 Expanded to producing aluminum monobloc aerosol can
1981 PT. Inter Alumindo Sentosa, slug manufacturing plant, was established
1991 We invested in new production lines, which expanded our productivity up to three times as to meet our market needs
2005 More production lines to meet the increasing demands of our customers
2009 Inquire more modern machineries updating to the lastest technology
2010 We invested in a high speed production line to meet increasing demands. Increasing our capacity by 25%
2012 We invested in a new production facility equipped with modern high speed production line with speed up to 200 cpm. It is equipped with state of the art powder internal coating machine, 8 colours printing machine, and a 40 stations necking machine.
2013 We become a member of AEROBAL, an international organisation represents 18 international aluminium aerosol can producers
Our Plant
| | |
| --- | --- |
| | |
| Building 1 - Built in 1991 | Building 2 - Built in 2012 |
Our Aluminium Monobloc plant is located 30 kilometer west of Jakarta. Our facilities are equipped with high quality machineries from Polytype, Mall+Herlan, and Hinterkoof, we can assure you that we only produce the best quality products.